FC Schalke: 10 best players in post-war club history
With over a century of German footballing success, FC Schalke have had a healthy helping of some of the best players ever. Here are their ten best post-war footballers.
FC Schalke boast one of the richest footballing histories in all of Germany, despite the unavoidable fact that they have never won the Bundesliga. They are no strangers to trophies, but their success was ripe in the 60s and 70s, before the Bundesliga came into existence.
Which makes the list of their best ever players a bit… dated. And yet, even today, some of the best German talents have risen through the prestigious FC Schake youth system and strode out of Gelsenkirchen towards bigger and wealthier clubs while Schalke tried to stay competitive with the top teams out there.
Still, though their history is deeper and seemingly further away than it is for some pop-up clubs, the list of talent that have called Schalke their home is just as prestigious as the history of the club itself.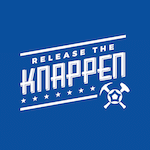 Want your voice heard? Join the Release The Knappen team!
Write for us!
In creating this list, I drew the distinction of focusing on the post-war players. So while two of the greatest players ever scored hundreds of goals for Schalke before the war, they are going to take home the honorable mention, because it's hard to compare a player from 1907 with a player from 1970.
So a tip of the cap to Fritz Szepan and Ernst Kuzorra. You may well be the two best players to have ever played at the club, and your near 500 shared goals are ridiculous, you didn't make the meat of this list simply because… it was so long ago.
This is also a list that favors longevity. I have trouble calling Raul one of FC Schake's best players of all time because he was only here two years. Most talented? Sure. But I'm talking biggest impact at the club. Raul's was too short.
And with that said, let's get right to it with the top 10 players in FC Schalke history. We start with No. 10.
One of the most exciting players and one of the most recent, Marcelo Bordon spent 2004 until 2010 with FC Schalke, anchoring a stout and resolute back line that stood strong against even the best attacks.
Bordon never reached the same level of acclaim internationally with Brazil as he did on a club level with Schalke, but he did enough for Schalke to build a bountiful career around, amassing 168 appearances, most of which were served with the captain's armband around his sleeve. He served as club captain from 2006 until he left in 2010, but in that time the club thrived around his leadership and demonstrative, seemingly fearless personality.
While his only tangible honor with the club was a DFL-Ligapokal title in 2005, Bordon's exploits can't be measured by a lack of silverware. He was a vital piece in helping Schalke through so many strong finishes throughout his time at the club.
Under his watch, the club finished second, third or fourth every single year save 2008 when they finished eighth.
Next up, No. 9.